Henry Bosch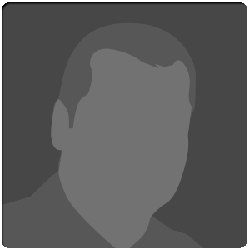 PROFILE:
Experiences:
Approx. 10 years in Belgian and Luxembourg private practice serving small and medium sized companies
followed by almost 20 years in a major multinational company, Monsanto Company, in the chemical, agrochemical and seed sector, with-in the last years
responsibility for European Patent Operations of Monsanto
Patent securement at worldwide level:
track record of drafted and prosecuted patent applications; with effective patent protection for new product families
inter-partes proceedings at the European Patent Office, including oppositions and appeals
Freedom-to-Operate:
Industry experience in evaluating Freedom-To-Operate versus third party IP assets
Litigation:
Implementation of border seizures in several European ports of incoming bulk product
European-wide patent litigation in several European countries, including the UK, Germany, The Netherlands and Spain
Referral to the ECJ of questions of law that now constitute leading case law in the matter of extent of protection of Biotech/DNA product claims
Trademark litigations, including parallel imports
Settlement discussions and drafting and negotiation of licence agreements
Advice in acquisition of third party IP portfolios
Strategies and IP Awareness:
Training programs/sessions with researchers, project managers and commercial staff with the aim of raising the level of awareness of the importance of IP and its value, confidentiality and protection of IP in today's business world
Counseling to higher management, including in the development of relevant IP strategies
QUALIFICATIONS:
European Patent Attorney;
Belgian Patent Attorney
Master degree in Engineering (industrial sciences, incl. electro-mechanics and chemistry)
Bi-lingual German-French, with professional knowledge of both these languages;
Professional knowledge of English, and Good reading and understanding of Dutch.
OTHER EXPERIENCES:
Member of the Exam Commission for the Belgian Patent Attorney Qualification
EPI/CEIPI Tutorial: teaching Patent Law from 1991-1997
DETAILED PROJECTS
Agrochemicals and Seed Industry:
Securement of effective IP protection, including Patents, Industrial Designs, Trademarks.
Border Seizures:
Implementation of customs detention: Managed the simultaneous implementation in several European countries of the customs action in accordance with EC Council Regulation 1883/2003 with respect to incoming bulk loads of about 50000 T of product suspected of being counterfeit goods; with establishment of procedures to follow for storing and sampling/analyzing the incoming bulk material.
Litigation:
Patent infringement litigation in several European countries, including the UK, The Netherlands, Germany, Denmark and Spain. Involvement in the referral of legal questions to the ECJ.
Biomedical:
Involvement in several biomedical projects at the intersection of different areas of science, including physics, electro-mechanics, chemistry and biochemistry